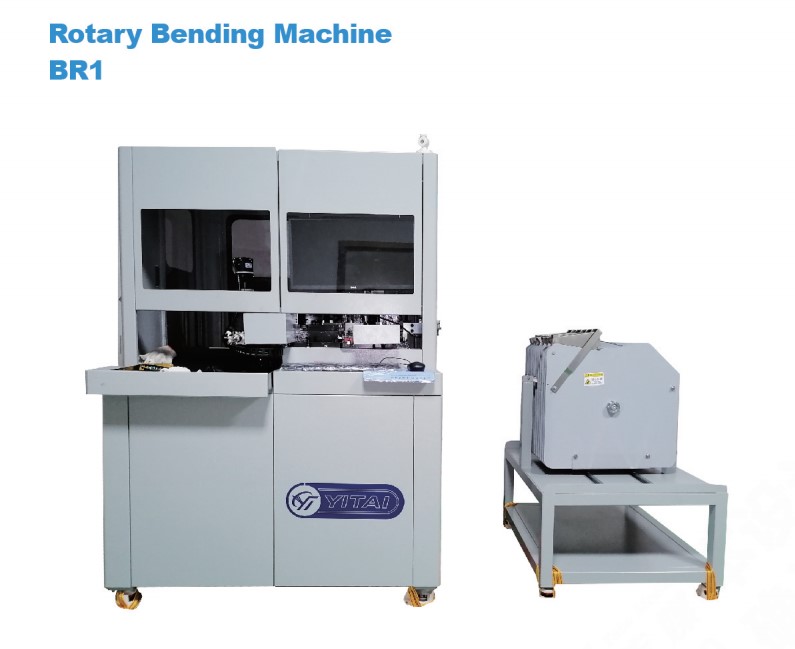 The BR1 is a great help in field of rotary die making.The development of auto bending technology make the die making rule process:
low energy consumption,high accuracy,high efficiency and easy operation.

1,The two screw feeding system provides high acurate and efficient.
2,The level of bending tools could be adjusted based on different rule height.
3,The shaping tool system of bridging,lipping,cutting could be set at the different height from 10mm to 20mm automaticlly if the edge profiles are the same.No need changing the rule shaping tool parts.
4,The six coil auto-feed could be managed by software which is unique
| | |
| --- | --- |
| Model No. | BR1 |
| Bending Blade thickness(mm) | 0.71mm/1.05mm/1.07mm/1.42mm |
| Bending Blade height(mm) | 23.8-26.9mm |
| Blade diameter | 250-700mm |
| Bridge height | 8-18mm (die punching) |
| 180 degree bending min. radius | R5mm |
| Min. length of 90 degree bending | 5mm |
| Feeding precision | ±0.03mm |
| Bending flatness | ±0.2mm |
| Functions | Bending, cutting, bridging, notching, perforation |
| Perforation | Can be customized |
| Auto-notch | 90 degree / slot shape |
| Cutting methods | Auto flat cutting |
| Optimal pattern format | DXF, CF2, DWG format |
| Operating system: | window10 |
1. The latest fully automatic computer bending machine can complete feeding, bending, shearing, bridge position, punching, etc.
2. Feeding system:
A. Different heights of cutting rule, do not need to manually adjust the chuck height.
B. The feeding level is not affected by the soft and hard of the cutting rule, and the cutting rule is not deformed.
C. The unique jam alarm device, if the cutting rule is encountered, the machine will stop automatically and can be processed quickly.
3. Bridge position, lipping, flat cutting system:
A. The bridge position, the lipping and the flat cut are all on one set of molds. When using different cutting rules, simply replace the whole set. The mold is fast and the cutting effect is good.
B. Bridge height 8-18mm Software automatic adjustment, lipping size software adjustment; no need to change the mold.
C. Single set of punching die design; can be combined with any mold to save cost for customers; highly software adjustment.
D. The mold is made of high-speed steel imported from Japan. The punching is precise and durable.
E. The mold replacement time is within three minutes, and the operation is simple and quick.
4. Bending system:
A. The mold is made of high-resistance material, which prolongs the service life and replaces the mold quickly and easily.
B. Different tool bending levels can be quickly and manually adjusted to ensure that different bending materials can achieve high quality.
5. Software system;
A. Under the new Windows 10 operating system, the self-developed machete software, user-friendly operating system, support multilingual. Support dxf, cf2 and other formats.
B. The CAD interface makes the operation faster and easier to learn.
C. Equipped with a branded computer and a genuine operating system.
6. Automatic cutter system;
A. Independent six sets of cutting rule holders.
B. Intelligent security protection to prevent injuries caused by accidental operations.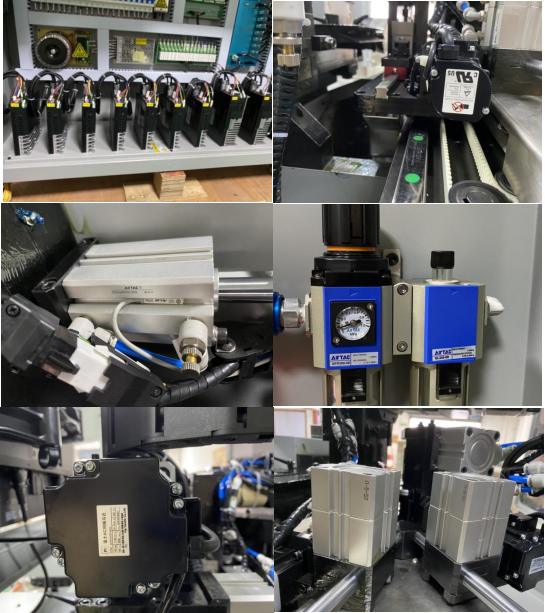 1.Dual-screw feeding system will be suitable to all kinds of rules
2.Stable and reliable design will extend working life.
3.Improving safety system to avoid accident.
4.Changing spare parts to be more convenient
5.Applying newest control system to achieve better performance