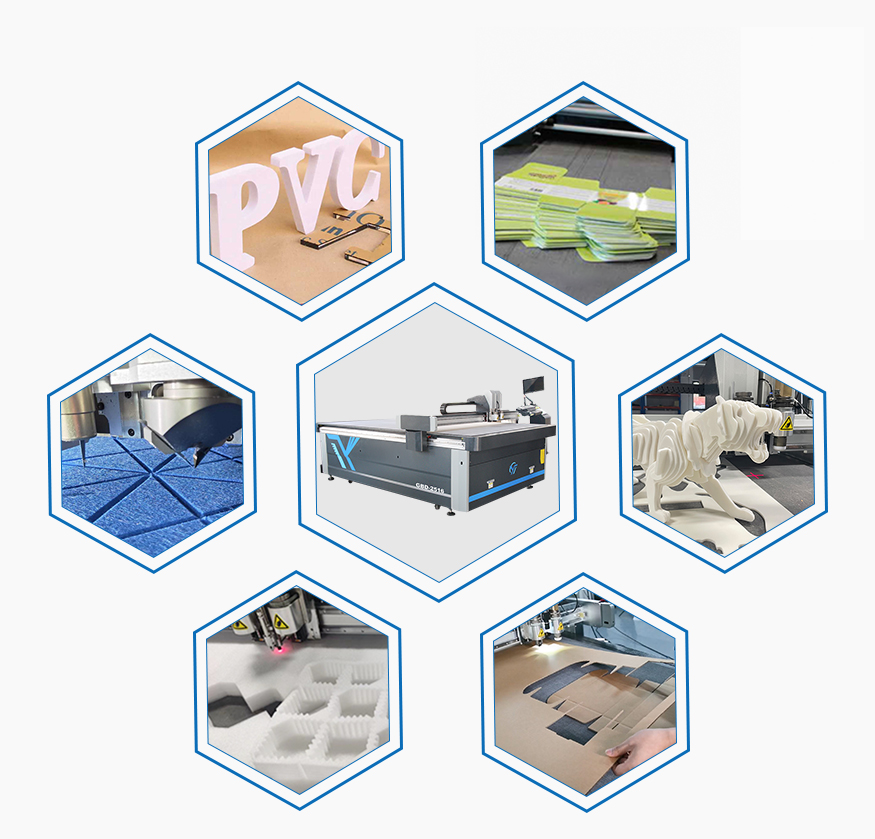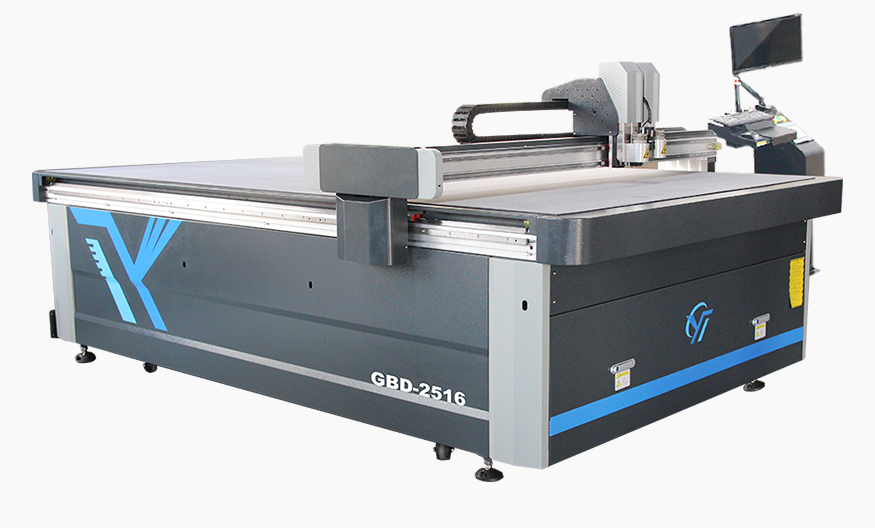 ➤ Application
GB series high-speed flatbed digital cutter suitable for Packaging & Advertising industry. with the functions of full cutting, kiss cutting, creasing, V-cutting , drawing, CCD Automatic Edge-Finding and Positioning. It can cut all kinds of corrugated paper, grey cardboard, PVC expansion sheet, honeycomb board, car sticker, EPE foam, EVA foam,soft membrane,flag cloth, light boxes, tarpaulin, KT board, PVC expansion sheet ,Acrylic ,PVC sheet, label sticker etc.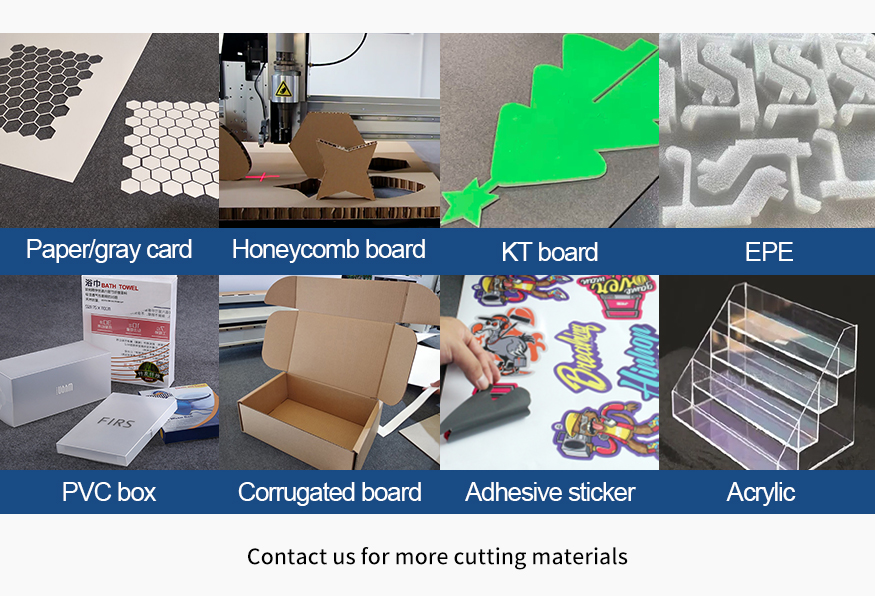 ➤ Features
1. Multifunctional head,easy to change different tools. Engraving and router. Oscillating thorough cutting/ Kiss cutting/ Creasing/ Plotting/ Laser positioning, and precise camera registration.
2. Intelligent tabletop mapping function: The flatness of tabletop is measured by tabletop mapping with the high-precision height detector automatically, and the tabletop can be height-compensated in real time by the software to ensure perfect cutting effect.
3. Realizing matching the cut shapes of front and back sides intelligently according to the material edge.
4. Automatic tool calibration: Tool exchange is quick and effortless thanks to the fiber laser tool tip height sensor. It accurately and automatically calibrates the working depth for different tools and greatly contributes to simple operation.
5. Quick-replacement universal modules get operation easy and efficienct.
6. Multi-task repeat cutting, intelligent absorption.
➤ Parameter
Model

GBD1410

GBD1816

GBD2516

Effective cutting range

1400*1000

1800*1600

2500*1600

Dimensions

2380*1570*1280

2780*2200*1280

3480*2200*1280

Configuration

Standard: Oscillating tool, Pen, Creasing tool, Laser positioning;

Optional:Pneumatic Oscillating tool, V-Cut tool, Kiss-Cut tool, Laser path tool setting, CCD camera

Max. Cutting speed

1400mm/s

1400mm/s

1400mm/s

max. Cutting thickness

55mm

55mm

55mm

Cutting Material

Corrugated, honeycomb board, cardboard, gray card, gray board, PVC, KT board, EPE, self-adhesive

Repeat accuracy

0.05mm

Graphic format

DXF,HPGL.PLT

Fixing method

Vacuum

Maximum power

9.5KW

Voltage

220/380V 50HZ