Auto Bending Machine B6-CBN
PRODUCT FEATURES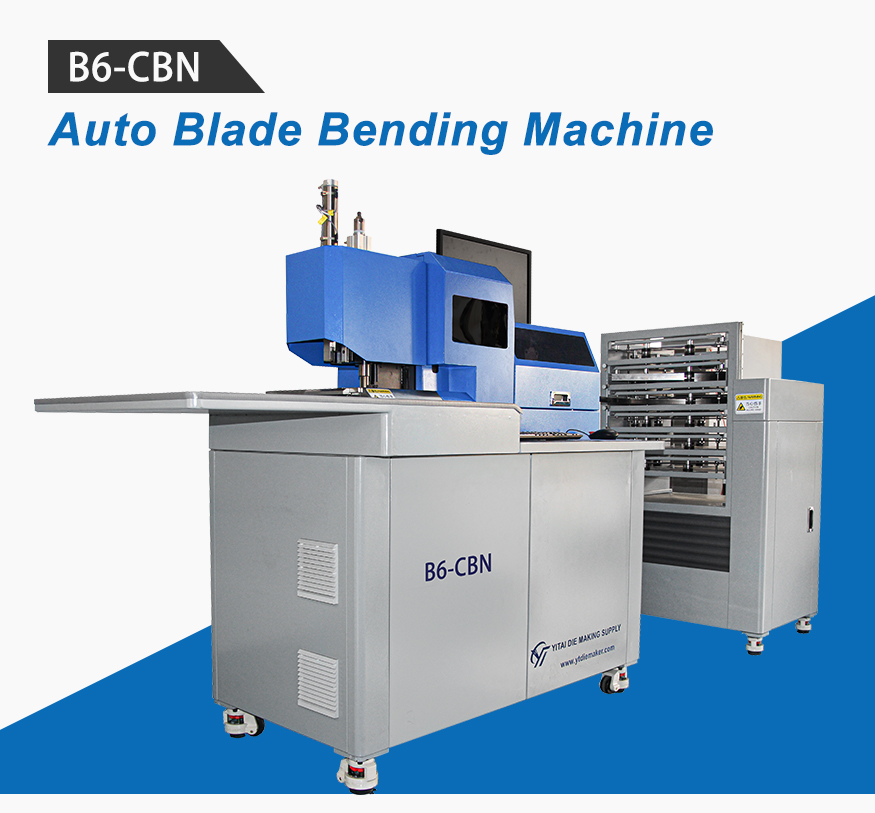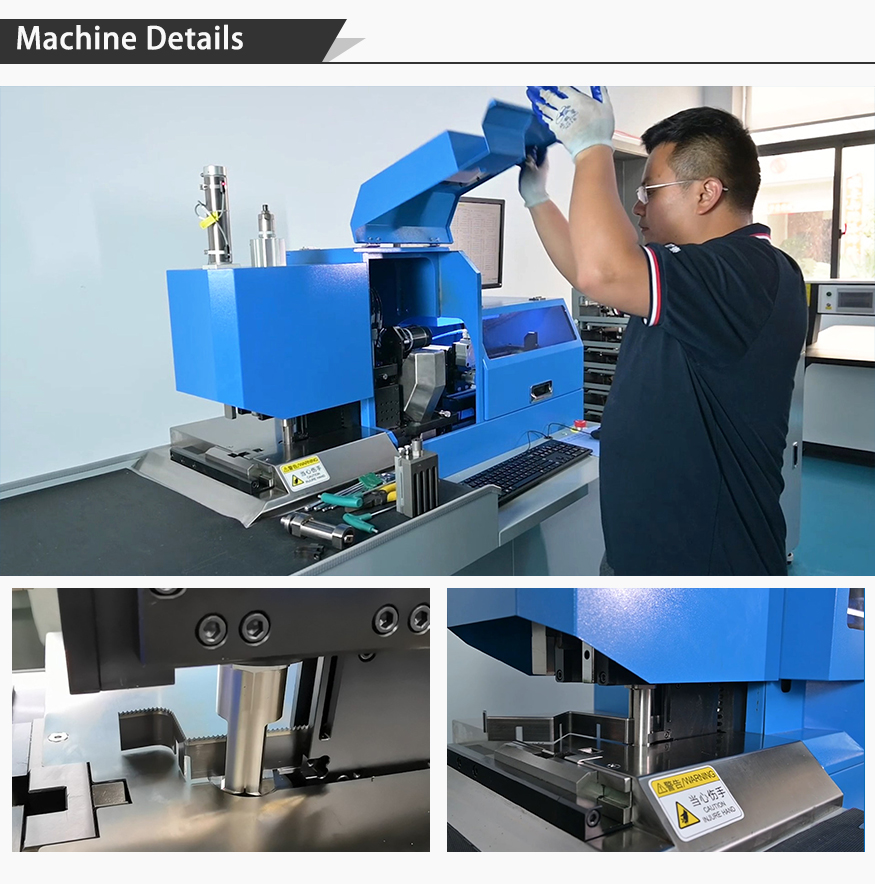 The latest fully automatic computer bending machine can complete feeding, bending, cutting, bridge position, punching, broaching,nicking etc.
Feeding system:
A. Different heights of cutting rule, do not need to manually adjust the chuck height.

B. The feeding level is not affected by the soft and hard of the cutting rule, and the cutting rule is not deformed.

C. The unique jam alarm device, if the cutting rule is encountered, the machine will stop automatically and can be processed quickly.
Bridge position, lipping, flat cutting system:
The bridge position, the lipping and the flat cut are all on one set of molds. When using different cutting rules, simply replace the whole set. The mold is fast and the cutting effect is good.

Bridge height 10-20mm Software automatic adjustment, lipping size software adjustment;

The mold is made of high-speed steel imported from Japan SKH-9, the durability and precision is 2-3 times than other material. The punching is precise and durable.
Bending system:

The mold is made of high-resistance material, which prolongs the service life and replaces the mold quickly and easily.

Different tool bending levels can be quickly and manually adjusted to ensure that different bending materials can achieve high quality.
Automatic cutter system:
Independent six sets of cutting rule rack.

Intelligent security protection to prevent injuries caused by accidental operations.