YT48-15N High Power 6mm-25mm Plywood Cutting Machine Laser Cutter
YT48-15N Flat die board laser cutting machine is suitable for cutting plywood, MDF, PVC, acrylic and thin metal board, and is widely used in printing, packing, laser steel die board and advertising industries.
Coupled with the optical system and driving system, die board laser cutting machine can operate with high stability and smoothness, and realize high speed and high accurate die-board making.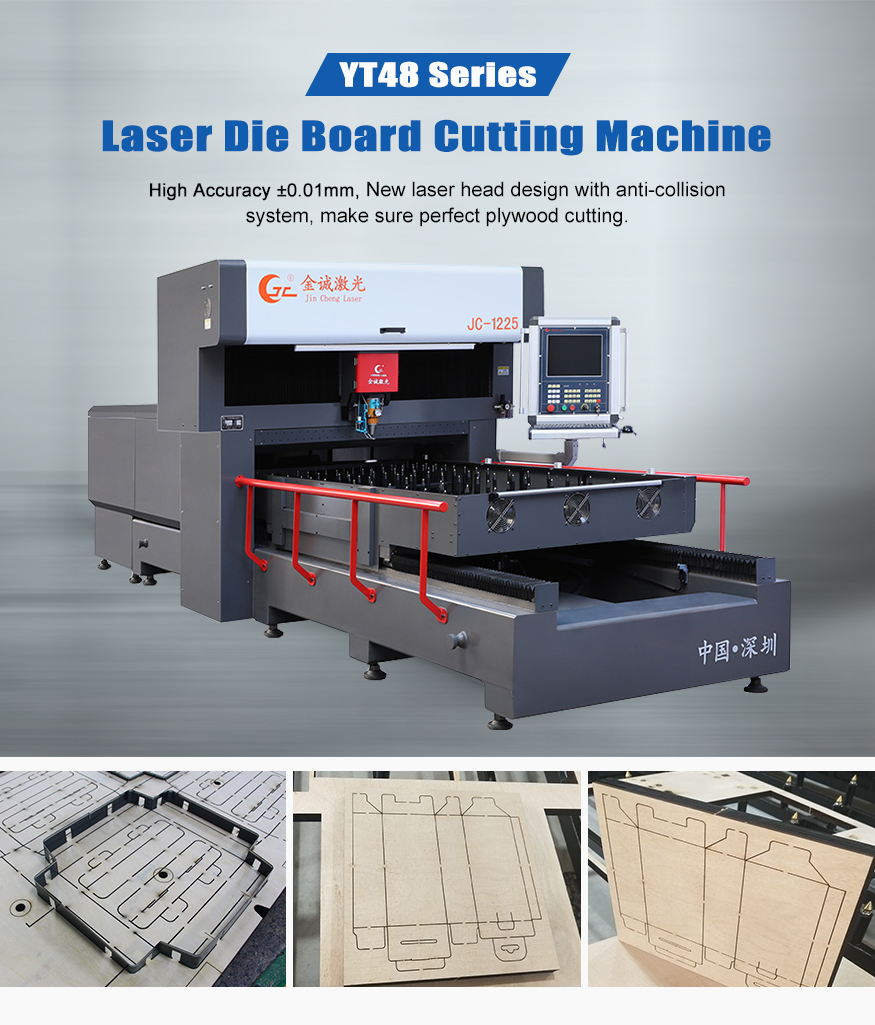 Functions:
1. The machine has the laser cutting proprietary energy control functions, machine operator functions, laser operation function, and expert cutting technology library, remote diagnostics and other functions.
2. Quick marking function: Make laser cutting and marking in one step. Realizing high-efficient and energy-saving flat die making job (Optional)
3. Germany PA system: Auto focus system, 5 types line cut automatically at one time, continue cut once power off, show the path simulation before cutting
4. Pulse cutting function, the cutting kerf is clamping the cutting rule very tight.
5. Anti-collision system to protect the laser head from being damaged when power is suddenly off or wrong operation.
6. Auto focus system to make sure perfect even plywood is not flat.
Laser Source Characters:
1. With a red laser with the optical path indicator function.
2. The unique structural design of the marble resonant cavity, resonant cavity is more stable, completely solved the shortcomings of epoxy plate high-voltage ignition.
3. Large-screen touch-screen control functions, more user-friendly design, easy to understand.
4. Unique stainless-steel gas tank can be pre-mixed gas, fast inflatable, immediately out of light, reducing the inflation time, and to cut the waiting time of the inflatable boot.
5. Import adjustment end plate, allowing a more precise adjustment of laser output mode, convenient, reliable, and safe.
6. All the optical lens imported from USA II VI Inc. making laser output power higher and more stable pattern, all the optical lens assembly are in the 100,000 clean room to complete, is the only manufacturer with clean assembly room.
7. Entirely through ISO9002 quality system certification of the manufacturers, is the only one to do high-power CO2 laser manufacturers through this certification.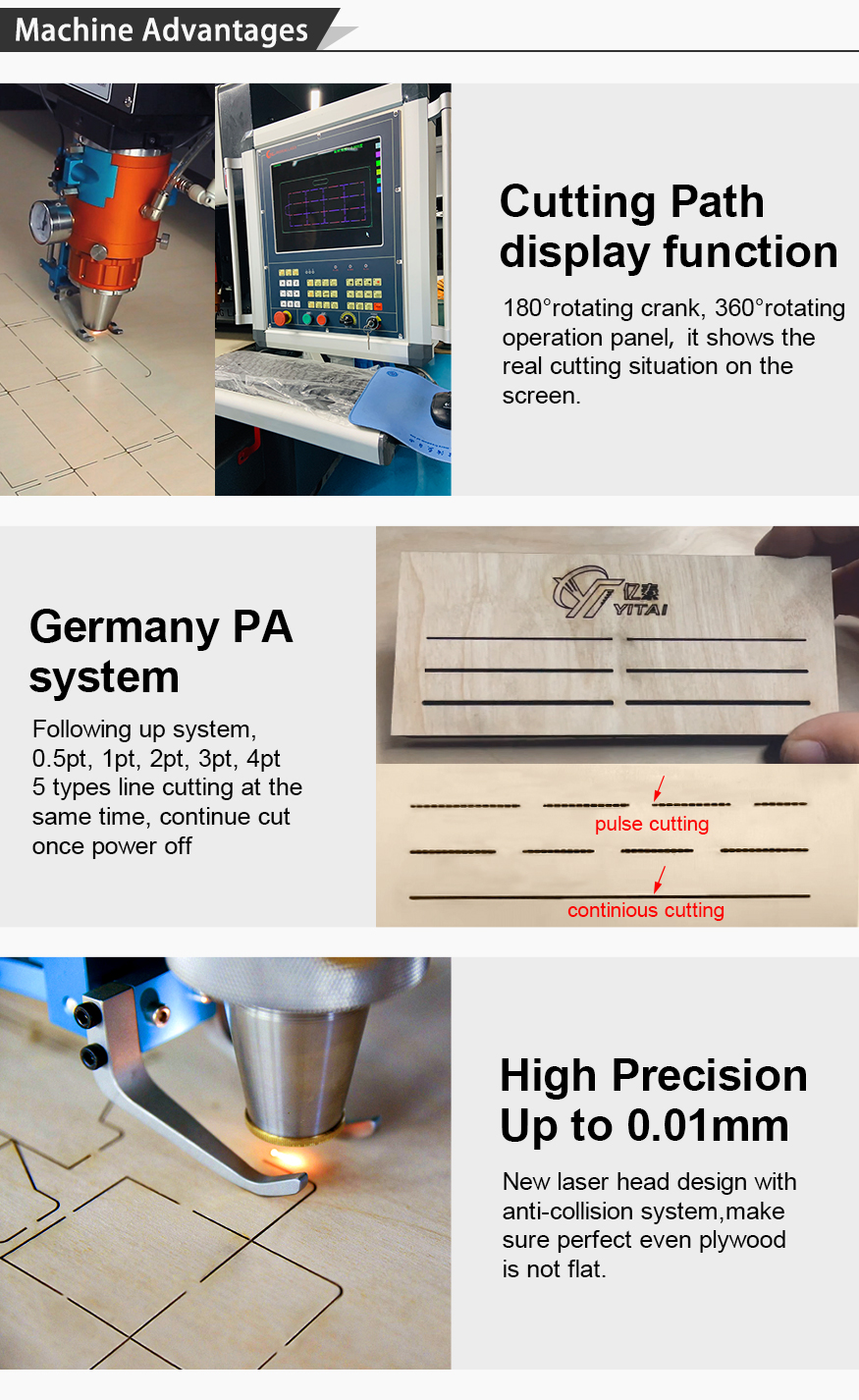 Machine Parameters:
Model No.

YT48-Series

Table size

1280*2500mm

Power

1500W

The table moving

Gantry construction

Laser output power

High power axial flow CO2 laser source

X-axis travel-length

1220mm

Y-axis travel-length

2440mm

Cutting speed

90-120m/h

Rapid speed

20m/min

Re-Positioning Precision

≤0.02mm

Cutting width kerf

0.45mm, 0.71mm, 1.05/1.07mm,1.42mm at one time (die board)

Controlling system

Germany PA

Transmission system

Ball screw & Linear guide (TAIWAN)

Driving system

Japan high-precision servo motors

Optical system

US

Moving structure

Gantry

Chiller system

Made in China

Overall dimensions (L x W x H)

4800*2300*2300mm

G. Weight

4200kg

Laser generator gas matched

He, N2, CO2 (99.999%)

Laser cutting thickness

0.1-30mm

Laser cutting thickness

0.1-30mm(plywood, acrylic board, rubber, pvc board, leather, MDF board)

Metal cutting thickness

Carbon steel/Iron steel: 8mm

Stainless steel: 3mm
Consumption:
| | | | | |
| --- | --- | --- | --- | --- |
| Total rated Power | Electricity consumption | consumption (Gas He) | Consumption (Gas N2) | Consumption (Gas co2) |
| 18KW | 18 degree/H | 130hours/bottle | 130hours/bottle | 1bottle/year |
Certificate & Accuracy Report: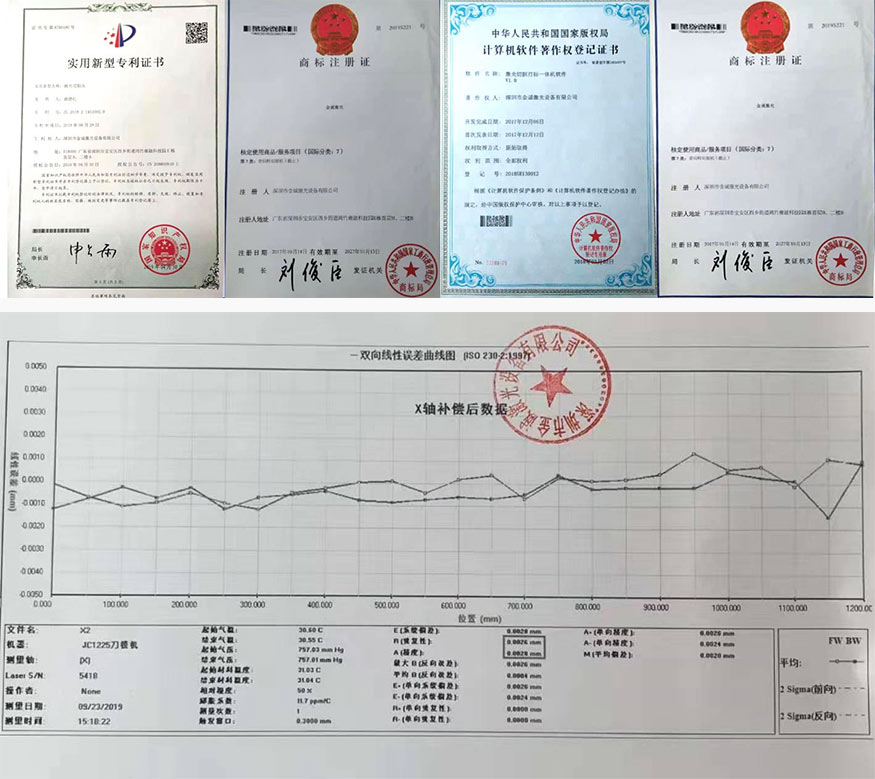 (Moving accuracy testing by laser meter, Tolerance is 0.02mm)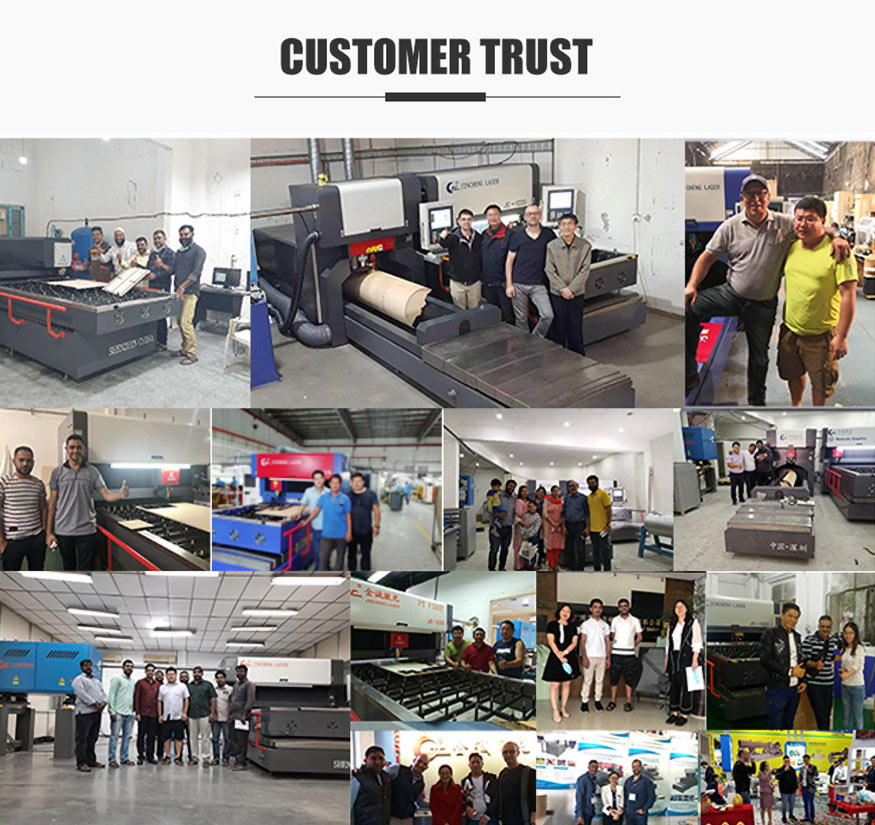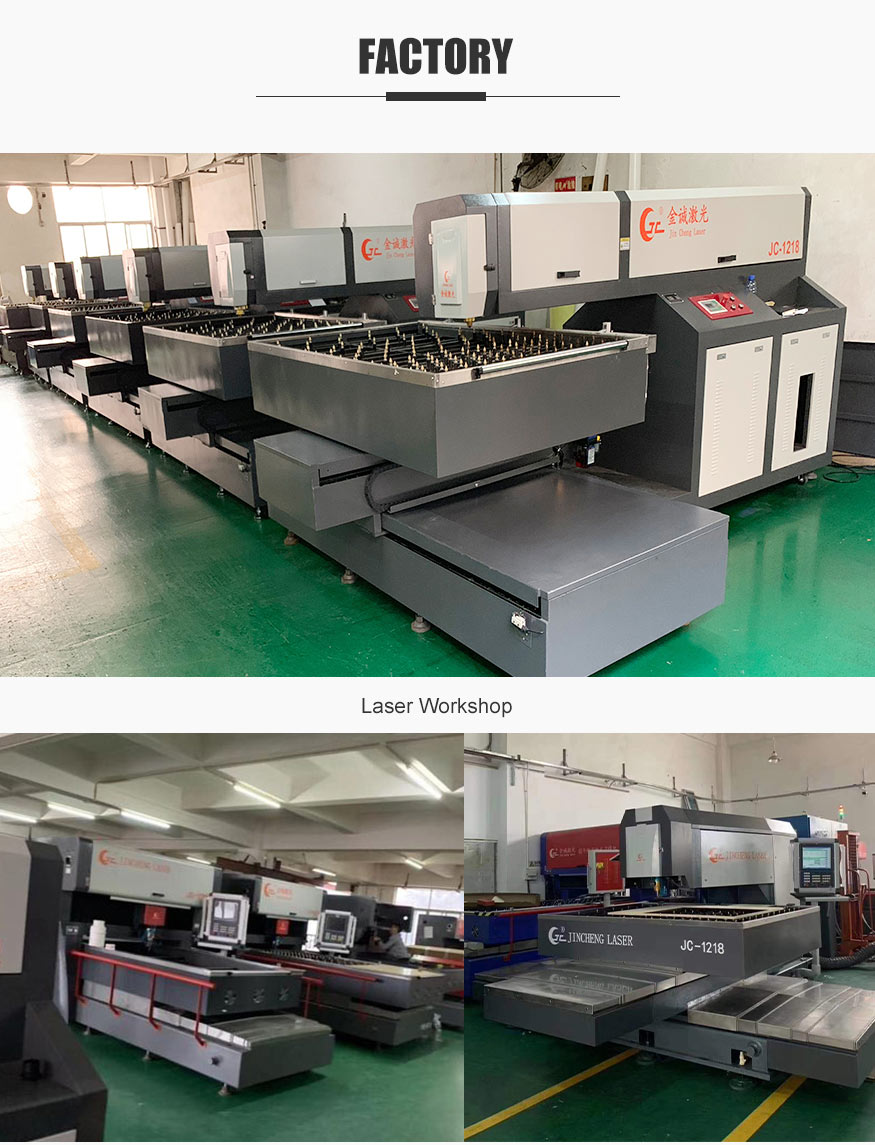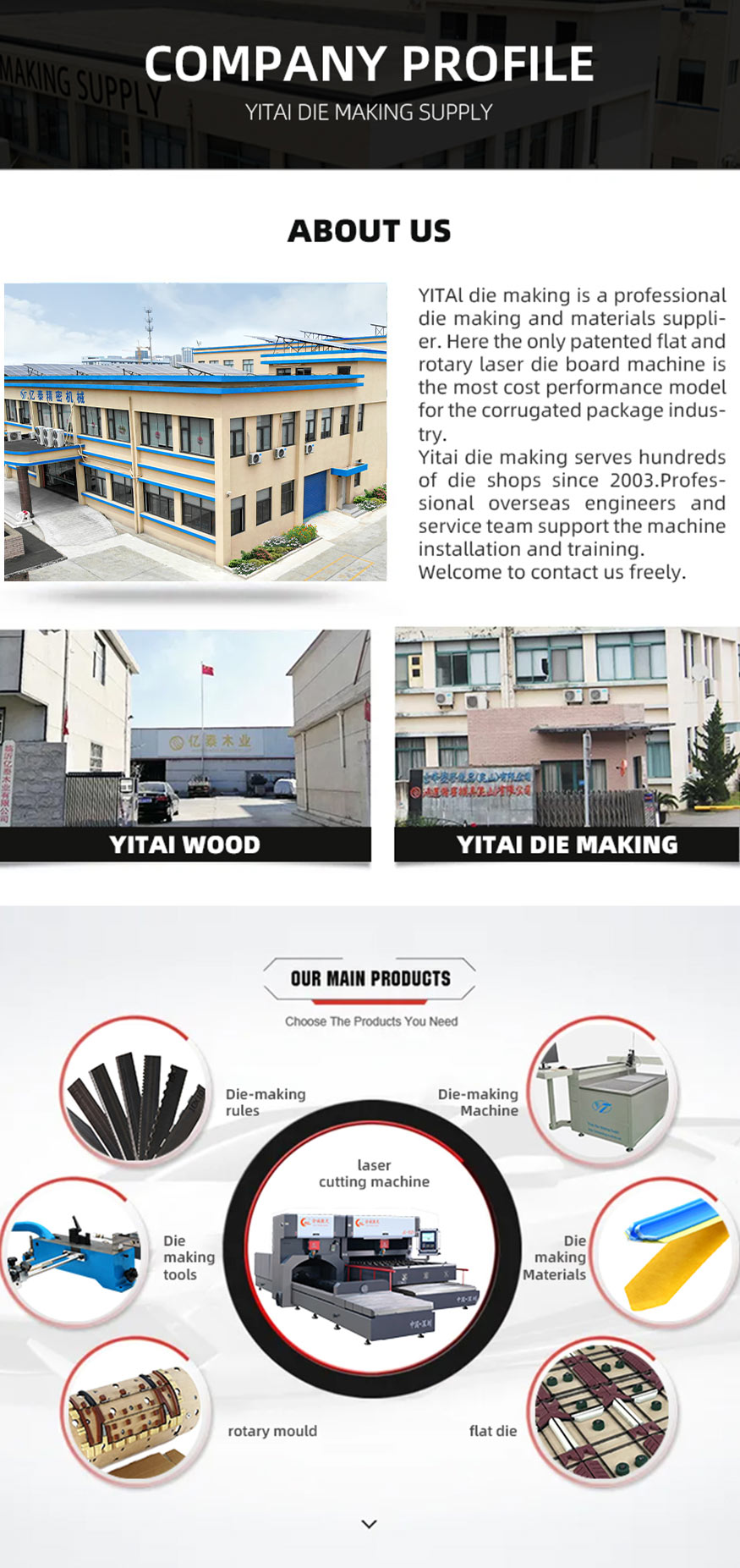 >>> Our Services
1. English-speaking engineer is available for installation and training.
2. One-stop die making supply,meets every diemaker's and diecutter's needs with a full line of tools and equipment.
3. English software, installation and related training instructions and videos are available for end-users.
4. With our customer-orientated service support, maintenance and repair costs will be kept low.
5. We supply 1 year warranty and life-Long engineering service.
>>> Please Let Us Know
1.what machine do you need?
2.what materials will be processed? The size and thickness?
3.what is your business scope? Are you end user or distributor?
Any more product information, please contact us !
YITAI Die making Supply carries a variety of tools and equipment, manufacture and supplier of die making machine and material. If you're looking for something in particular or you're not sure which equipment is best for your needs, give us a call or Email. Our knowledgeable customer service team will help you make the right decision.