YW5010 water jet cutting machine cutting rubber sponge foam
YW5010 water jet cutting machine is mainly used for cutting sponge, rubber, etc. The machine is very easy to operate, and it is friendly to the environment when working customer no need to spend much time for maintenance. It provides die makers with faster and more efficient die making service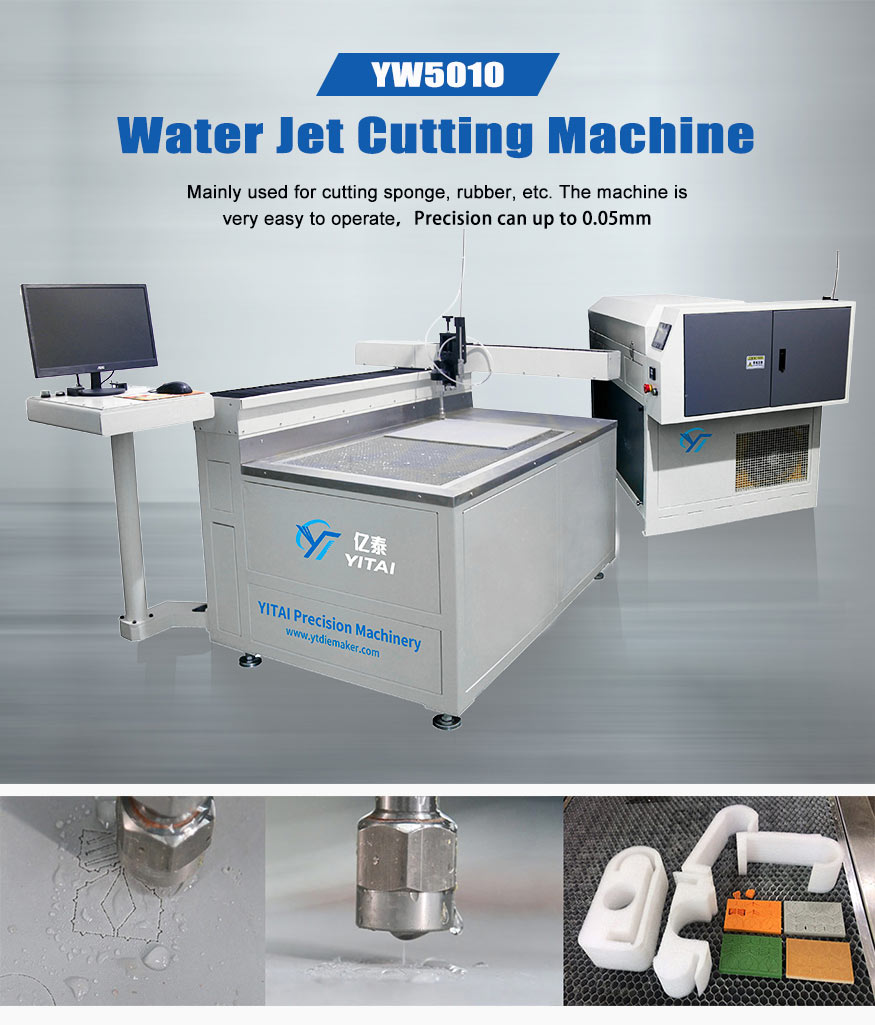 Features and Functions:

1. Quick response. there is no need to wait long time to start and run the machine
2. Can cut max 60mm sponge, 20mm rubber
3. Simple cutting line adjustment technology. Cutting software can be compatible with AutoCAD. CorelDraw. Editing path is very easy and convenient
4. All kinds of shapes for die making slot, cutting materials ejection rubber, Vulcan, sponge, foam.
5. The water beam is only 0. 13mm
6. Cutting speed up to 10m/minute
7. Easy maintenance and operation system
8. Friendly to environment, no pollution
9. Save labor time of the die making
10. Improvement for the beautiful outlook of cutting die
11. Low consumption cost-Only use water to cut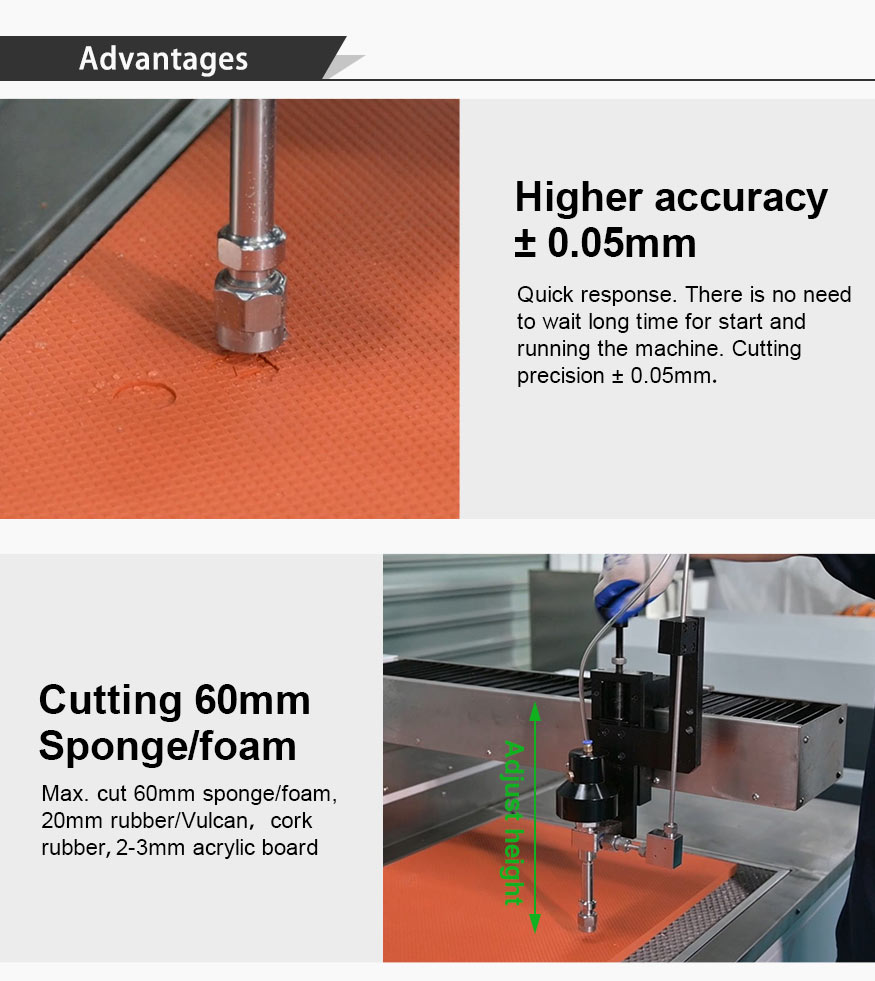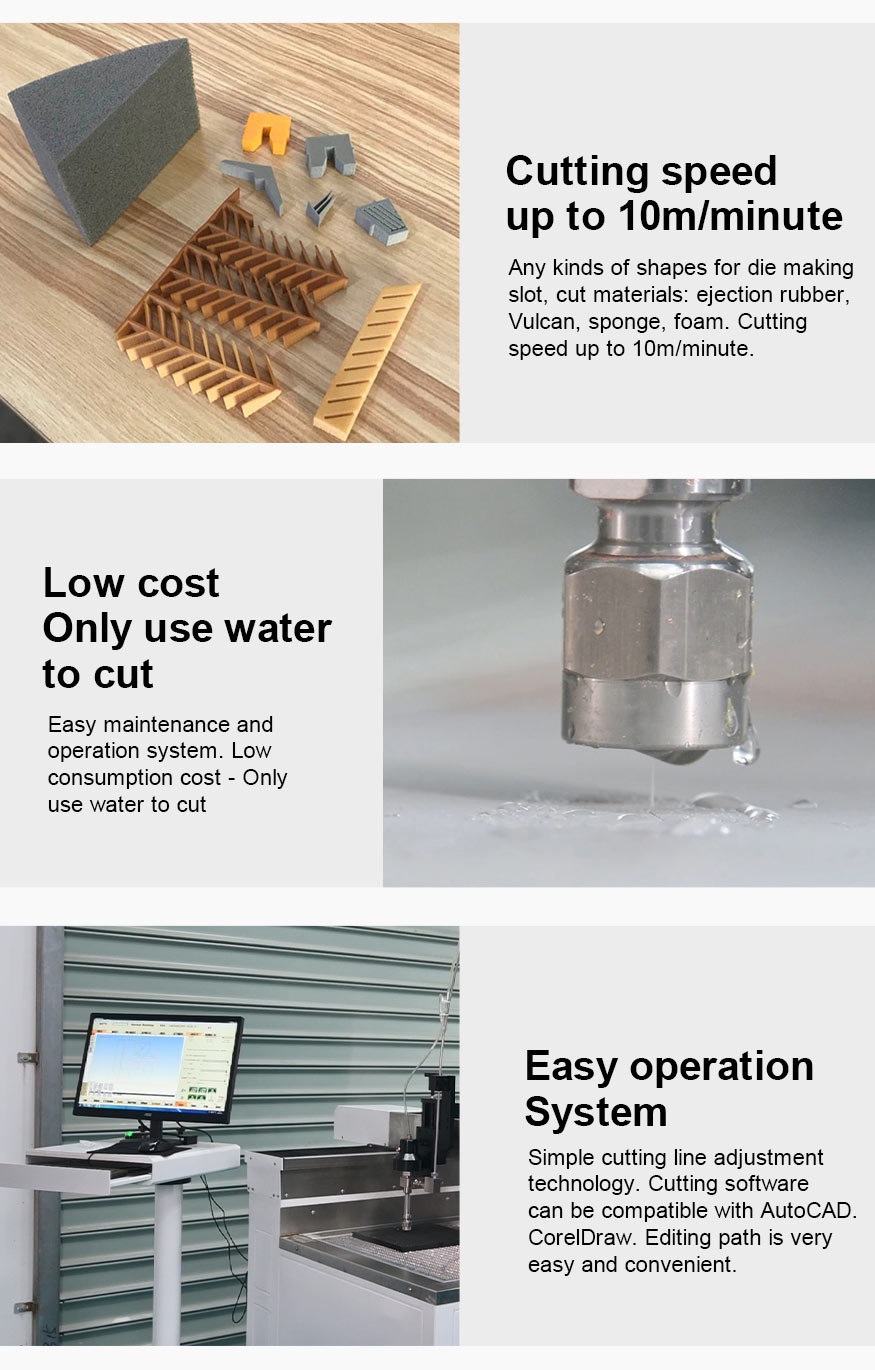 Machine Parameters
| | |
| --- | --- |
| Model No. | YW5010 |
| X-axis travel-length | 1000mm |
| Y-axis travel-length | 500mm |
| Moving speed | 10m/min |
| ID of water jet beam | 0.13mm |
| Positioning precision | 0.05mm |
| Max weight of table load | 100kg |
| Resolving power | 0.001 |
| Power | 380V/7.5KW(three-phase supply) |
| Overall dimensions(L*W*H) | 1000*1500*1100mm |
| Weight | 1300kg |
| Cutting thickness | 1-60mm |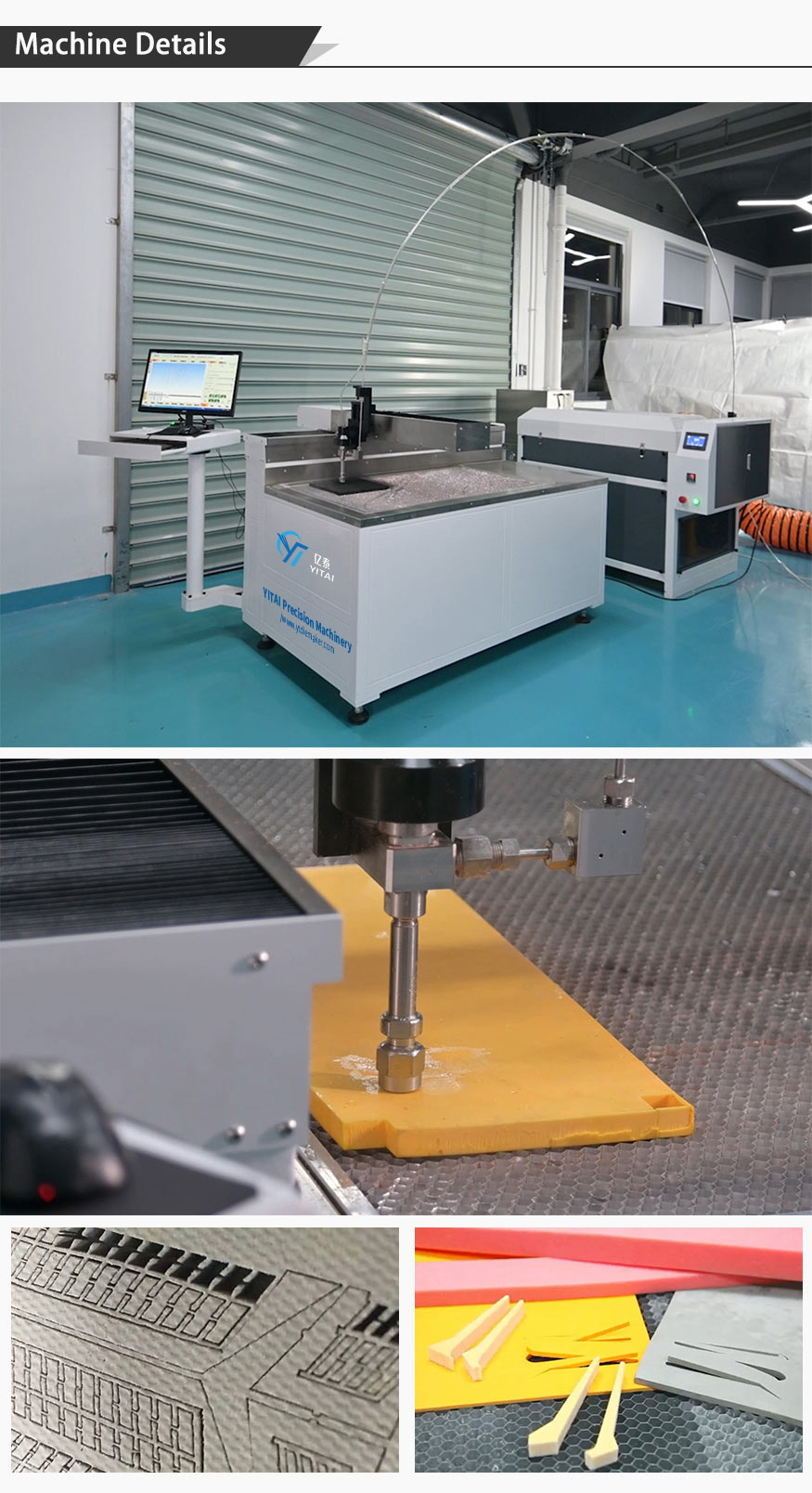 \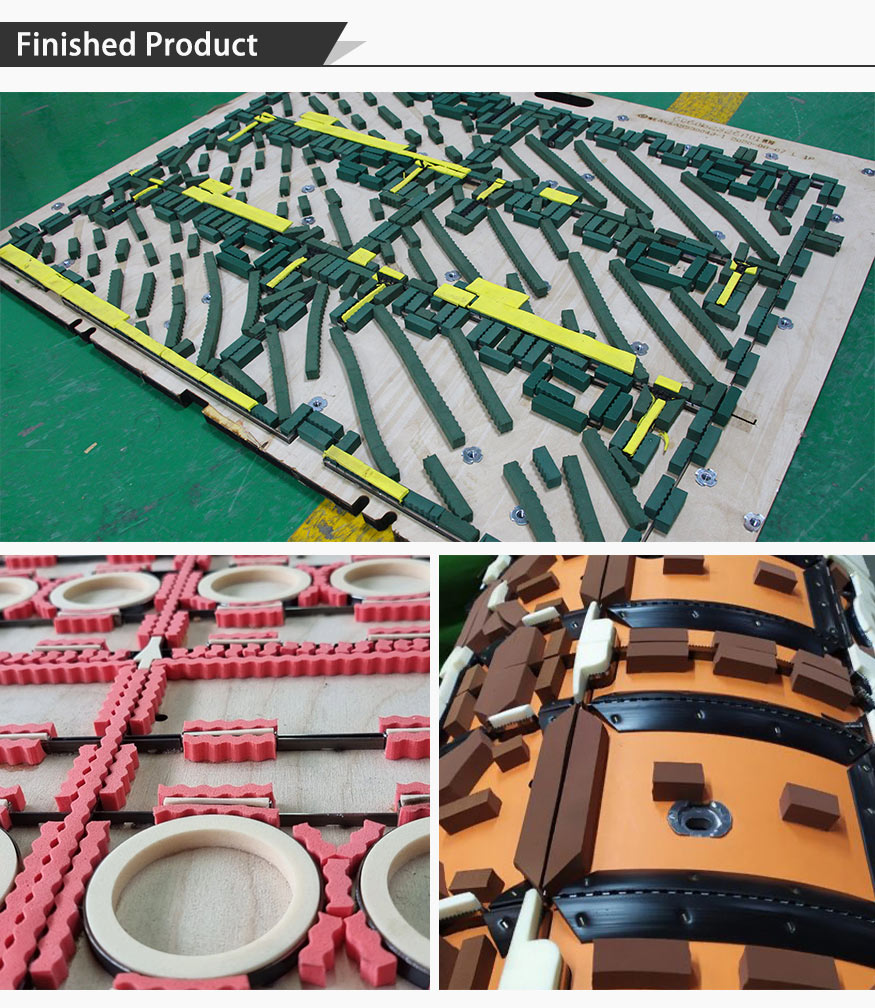 >>> Our Services
1. English-speaking engineer is available for installation and training.
2. One-stop die making supply,meets every diemaker's and diecutter's needs with a full line of tools and equipment.
3. English software, installation and related training instructions and videos are available for end-users.
4. With our customer-orientated service support, maintenance and repair costs will be kept low.
5. We supply 1 year warranty and life-Long engineering service.
>>> Please Let Us Know
1.what machine do you need?
2.what materials will be processed? The size and thickness?
3.what is your business scope? Are you end user or distributor?
YITAI Die making Supply carries a variety of tools and equipment, manufacture and supplier of die making machine and material. If you're looking for something in particular or you're not sure which equipment is best for your needs, give us a call or Email. Our knowledgeable customer service team will help you make the right decision.